Installation of Instant Hot Water Systems
When it comes to the installation of instant hot water systems STL Electrical has built a reputation throughout south east Melbourne as a trusted and efficient service. We're available 24/7 to install instant hot water systems as well as gas and electric systems. Save space and money by replacing your traditional hot water heater with an instant hot water system. Enjoy hot water on demand!
Installing an instant hot water system requires the help of a professional electrician to ensure that the electrical connections are properly installed. This guarantees that the system is working properly and no electrical issues will occur.
What are the Benefits of an Electric Hot Water System?
An electric hot water system provides hot water anytime you need it. Hot water is a necessity that we take for granted these days. Some of its benefits of an electric hot water system include:
Long life span: Electric hot water systems are built to last longer. Compared to traditional water tanks that have an average lifespan of 8 to 12 years, electric hot water systems normally have a warranty of 10 to 15 years and can last for about 20 years if maintained properly.
Money and energy savings: Although electric hot water systems are generally more expensive to run than a traditional water tank system, they help you to save more money in the long run. Aside from electric hot water systems being more durable, you also don't need to pay more for heating water when it's not in use.
Water remains clean and fresh: When water is stored in a tank, it tends to pick up bits of rust and sediments that build up inside the tank. And there's also the issue with bacterial growth that you won't experience with an electric hot water system.
Instant Electric Hot Water System Installation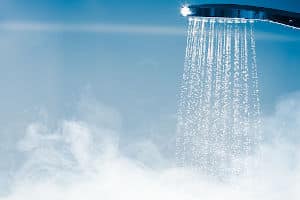 For a quick and efficient instant electric hot water system installation, STL Electrical is here to help you enjoy hot water whenever you want. We also do repairs and are available 24/7. We've got a team of experienced electricians that are knowledgeable in different types of hot water systems. Give us a call so we can schedule a visit now.
Instant Gas Hot Water System Installation
For an instant gas hot water system installation, call STL Electrical. We've installed all brands of hot water systems through south east Melbourne for decades. Gas and electric hot water systems both have their advantages and disadvantages. If you're not sure which one will be more suitable, feel free to give us a call.
The bottomline is that gas and electric systems are both better than the traditional hot water tank system. With instantaneous water, there's no need to wait for hot water to make its way through the pipes or to stand there adjusting the tap. Enjoy hot water continuously and have the peace of mind knowing that you don't need to pay for stored hot water that you won't use during the winter months.
Gas Hot Water System Installation
If a gas hot water system is what you prefer, you can depend on STL Electrical for a safe and fuss free installation. Do not, under any circumstances, attempt to install a gas hot water system by yourself. Save yourself the headache with our gas hot water system installation services.
We also provide other services such as hot water system repairs or electrical rewiring to accommodate the hot water system installation. Visit our website for our complete list of services and get a free quote while you're at it.
Call STL Electrical to Install Your Instant Hot Water System
Want instant hot water all day everyday? Have a hot water system emergency? Call STL Electrical and our certified and experienced electricians will be at your doorstep in no time. We are available 24/7 to help you with any hot water system emergency at an affordable price