Commercial Electrical Contractors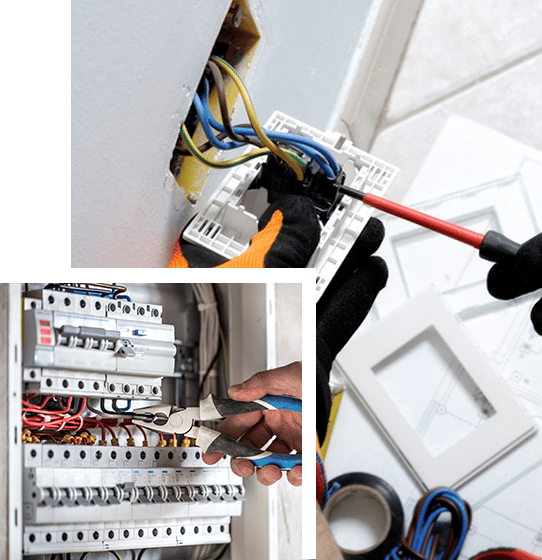 Commercial Electrical Contractors
STL Electrical are one of Melbourne's most trusted commercial electrical contractors. We've been in business since 2000 and have fantastic reviews. Based in Glen Iris, we service Melbourne's south east suburbs and surrounds. From Melbourne City and the CBD in the north to Frankston and Mornington Cove in the south. Between the very tip of the Mornington Peninsula to Dandenong and Narre Warren, you can count on STL Electrical to provide fast, efficient service!
Melbourne's Trusted Commercial Electrical Contractors
We have a team of experienced Melbourne commercial electrical contractors, also specialising in residential electrical work. Whether it be a small household electrical job or a large commercial maintenance job, STL Electrical has the knowledge and experience to complete the job. We provide competitive and affordable rates for both commercial properties, as well as residential homes. We always strive to live up to our fantastic reputation.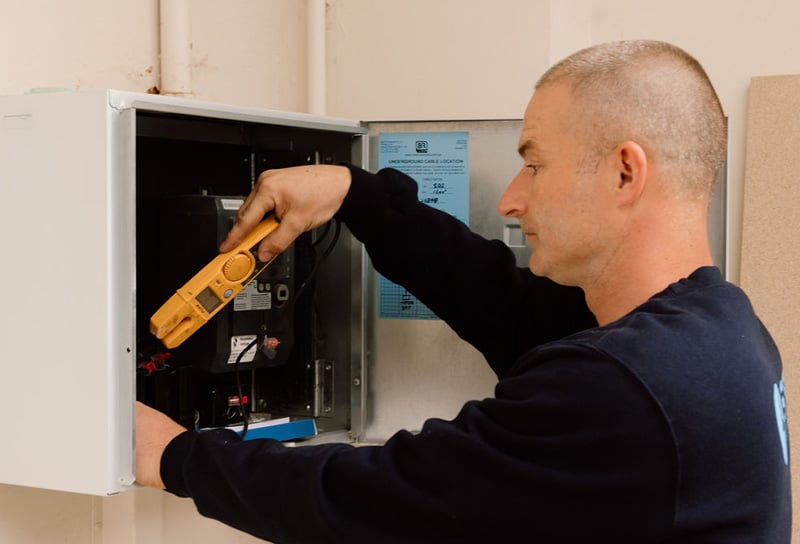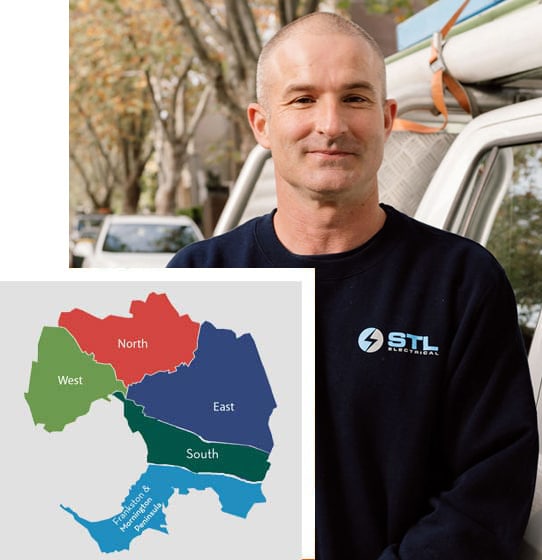 We're Available 24/7 No Job Is Too Small
Whether you need advice on smoke alarm legislation or about the efficiency of LED lighting upgrades, we are happy to have a chat. If you're unsure about legislation as a landlord or property owner, or you're unsure about anything at all, just give us a call. All our electricians are well versed with legislation, standards, practices and efficiency ratings. We're fully insured and licensed to deal with all electrical situations. We're capable of fixing anything from lighting issues from switchboard upgrades and commercial maintenance. For electrical advice on any issue at your Melbourne property, give our electricians a call.
Excellent Reviews and Service
There's a reason why our reviews are so good. Give STL Electrical a call for all quotes, installations, commercial electrical maintenance or electrical emergencies. We'll dispatch a qualified electrician to your home or business immediately. STL Electrical has an excellent reputation as commercial electrical contractors, servicing South East Melbourne.
The STL Electrical Difference
Have you been let down by electricians who over promise and under deliver? It can be frustrating. Over the years we've heard countless stories about tradesmen that don't turn up when they say they are going to. Others leave jobs half done — leaving homes and businesses in limbo. One of the most common stories we hear about is rudeness. Or worst of all, some companies send their inexperienced apprentice, while you're paying full price. Or they leave a huge mess. With STL Electrical, you don't have to worry about unprofessionalism, mess or inexperience. We won't become the next tradesperson horror story.
STL Electrical will turn up when we say we're going to turn up. On the rare occasion, if we do happen to run behind schedule, we'll communicate that to you and let you know what's going on. We believe communication is key.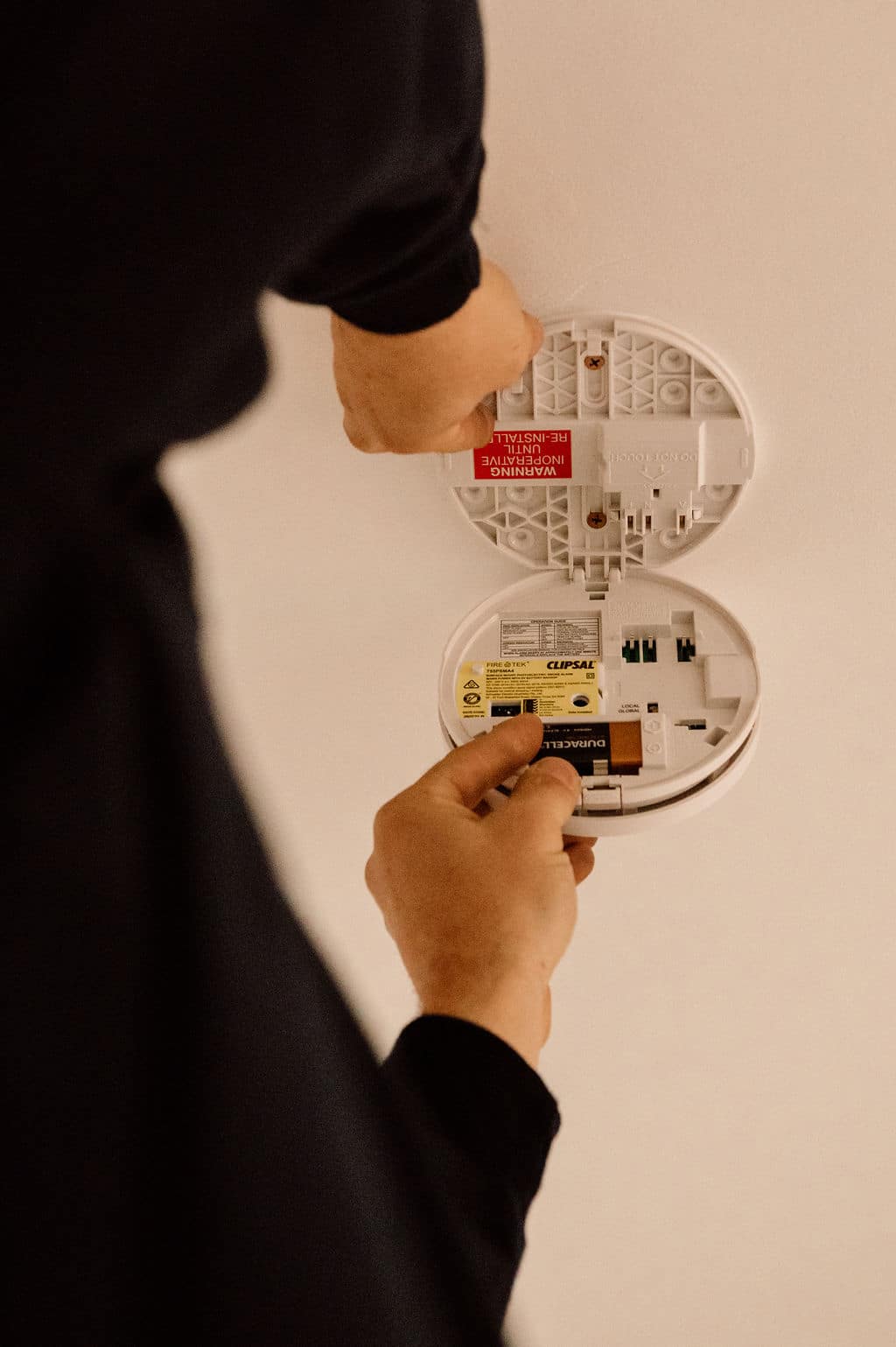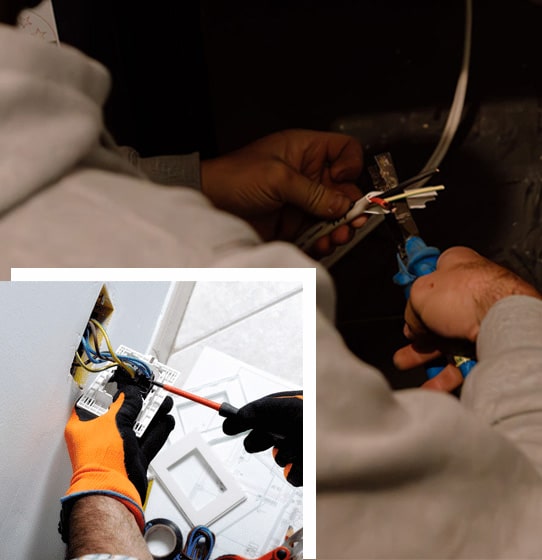 STL is a Pro-Active Commercial Electrical Contractor
The team at STL Electrical will conduct an initial inspection of the home or business wiring, switchboard, circuits, and fuse box. This allows our team to determine what action should be taken. Older homes are known to have older fuse boxes, which may not have circuit breakers or RCDs. We recommend updating your switchboard. It may even help lower your electricity costs. At STL, we believe in being pro-active and taking measures that ensure your electrical systems are efficient and kept up to date with current industry practices and standards.
Call STL Electrical for Commercial Electrical Contractors