Electrical Replacement Electrician for South East Melbourne
At STL Electrical, we're trained, qualified and experienced to deal with all kinds of electrical replacement situations; everything from meter boxes and clipsal safety switches to indoor and outdoor lighting, light fittings and ceiling fans. Whether you just need a faulty outlet sorted or your house totally rewired, our vans are equipped with the latest industry standard fittings and state of the art tools. We also perform electrical replacement, servicing of stoves & ovens, rangehood and appliance installation and even cooktop replacements.
Unlike an unhinged kitchen cabinet or tarnished paint job, your home's electrical system is not something that can be resolved without the help of an electrician. Faulty electrical wiring is not only volatile, but it can also be very dangerous and cause electric fires or even electrocution.
If you need any electrical replacement in the south east Melbourne area, STL electrical has decades of experience replacing everything from electrical outlets and light fittings to hot water systems and appliances.
Electrical Outlet Repair and Installation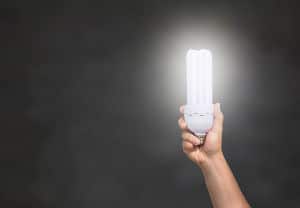 An experienced electrician can not only repair faulty outlets, but can also create new ones for your convenience as well. Outlet replacement has become a huge thing for homeowners who want to have easily accessible plugs they can use.
STL Electrical will be able to determine the scope of your home's electrical system to identify what kind of outlets are the safest and which areas in your home best to install them.
Ceiling Fan Repair/Installation
Unlike desk fans, ceiling fans are attached directly to your electrical system, so you really need the help of an electrician to fix your existing electrical wiring system to connect, install or repair your ceiling fan.
Pool and Outdoor Area Lighting
Nothing like a well-lit outdoor or landscape area to draw attention and add appeal to your outdoor living space. Outdoor lighting is a must not only for recreational purposes, but for your family's safety as well. Outdoor electrical wiring needs to be set up to industry standards.
There are landscape areas that require exact amperage, buried cables, and low-voltage transformers, while there are those that call for elevated or suspended lighting. Aside from these, there are other specifications to withstand elemental exposure and energy demands
Setting up your pool and outdoor lighting need not be a tedious or risky process. Don't waste your time and energy trying to do it yourself. Call STL Electrical and we'll send out a licensed and qualified electrician who can safely do the job for you.
We're Experienced With Electrical Switchboard Replacement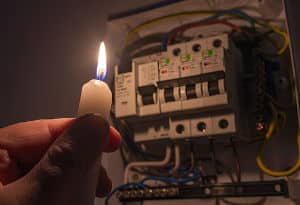 The switchboard is the main control centre for the entire electrical system of your home. It operates everything – from your oven and electric stove to your water heating system. Hence, if you have a faulty switchboard or one that cannot cope with your electric usage, it can affect the rest of your home's electrical supply and units.
Electrical switchboard replacement or upgrade is necessary as the demand for electricity of a household has increased over the years. Nowadays, a standard home has more appliances and gadgets, which means your electrical system needs to supply more power. Older style fuses may have a hard time coping with this increase in demand.
If your switchboard is old, there's a high chance that more areas of your electrical system need replacement too. By getting an electrical switchboard replacement, you can also identify if there are any other problems in your system.
STL Electrical has a wide variety of switchboards such as Clipsal. Contact us so we can recommend a solution that will suit your needs.
Electrical Fuse Box Replacement Services
If your fuse box is old or if your fuses keep burning out, it's probably time for an upgrade. The fuse box serves as the main hub of your home's electrical system where the incoming voltage is isolated into different circuits. It is designed to cut off electricity to a circuit in case of an overload.
Outdated fuse boxes may not be able to handle the new demands for electricity especially if you have new high-powered appliances such as an electric shower or you added extension to your house. If any of this is the case, it's time for an electrical fuse box replacement.
How much does electric panel replacement cost? The cost varies depending on the size and capacity of the panel you need. Contact STL Electrical so we can recommend the capacity of the fuse box you need.
The Importance of Electrical Plug Replacement
A faulty socket can be due to overuse or electrical faults such as electrical surges. If you have plugs that are not working, it limits you on how you can utilise the different parts of your house.
Don't wait long before you decide to get an electrical plug replacement. It's an easy fix so call STL Electrical right away to do the replacement of the electric plug for you.
Replacement of Electrical Cords
Normally, electrical wiring can last for decades. But factors like incorrect installation or environmental hazards cause wear and tear. It is imperative to schedule replacement of electrical cords as soon as you notice any signs of danger.
Electrical Outlet Replacement
One of the main causes of electrical fires and electrocutions in households are faulty electrical outlets. If you have dated, old ungrounded outlets, or damaged ones, it's time for electrical outlet replacements. Make sure to check your TV outlets, bedroom outlets, along with other electrical outlets in your home to ensure that they're in good working condition or if any of them need to be replaced.
Electrical Socket Replacement
Just like anything else in your house, electrical sockets also have their expiration date. They will eventually get worn out and will either completely stop working or will cause a problem. If your outlet has been used and abused for a long time already, it might be time to call a professional for electrical socket replacement.
If you need servicing with anything listed above and more, inquire now and don't wait for your electrical issue to get worse. STL Electrical is available 24/7 for all electrical replacement requirements, problems and situations.